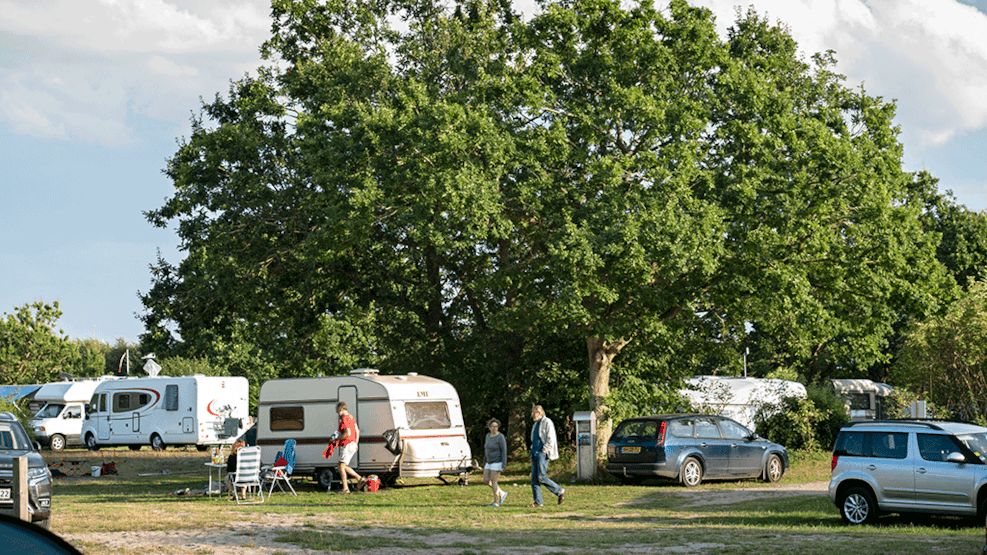 Møn Strandcamping – Ulvshale
A beautifully situated campsite at the northern tip of Møn. Close to the beach, town of Stege and the island of Nyord.
Møn Strandcamping - Ulvshale is located in the heart of Ulvshale and surrounded by nature, with the forest to the west, the beach to the north and the bird sanctuary to the south. Whether you prefer a relaxing day at the beach, enjoying the summer sun, taking a walk in the beautiful forest of Ulvshale or experiencing Moen from a bike, Møn Strandcamping - Ulvshale is a perfect starting point. 
The camp site is located close to nature and is therefore operated and managed with high regard to the nature and the environment, to ensure that the campers can keep experiencing the peace of Moen's nature. There is space for both tents and caravans, and you can even rent a fully equipped caravan from the campsite. 
Møn Strandcamping - Ulvshale is equipped with a service building for cooking and washing and a kiosk/information.
The beach is located just north of the campsite and is a good and children friendly beach, with a Blue Flag of course. 
For further information regarding prices, attractions and booking, visit Møn Strandcamping Ulvshale website.