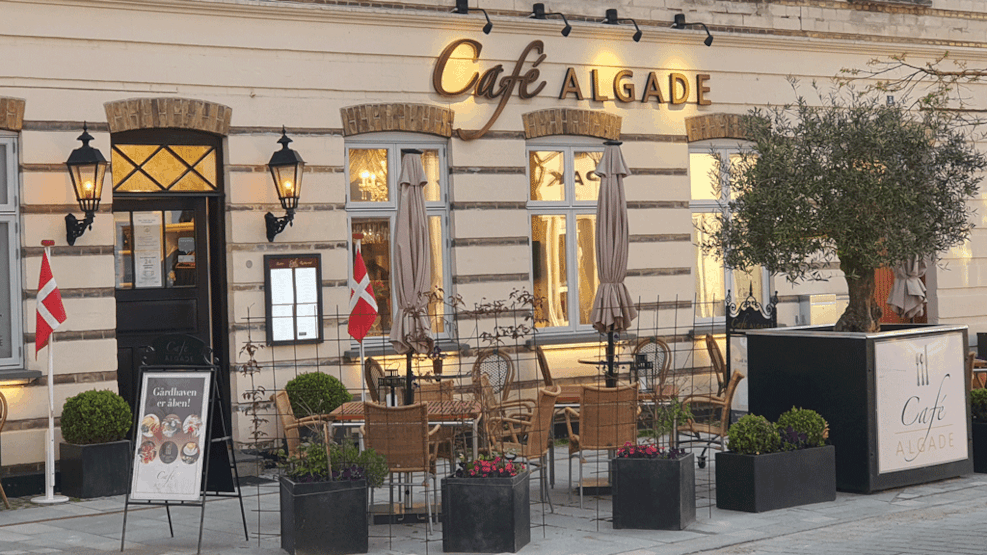 Café Algade
Cafe Algade

Store Heddinges best Café with cosy atmosphere and style.

We pamper your taste buds, use fresh and preferably organic ingredients.

Enjoy a great lunch sandwich or chef's delicious evening meals from 6 pm. And a selection of homemade desserts.

For dinner, we offer wines from our wine cellar and specialty beers on tap from stevns brewery. And other refreshing beverages.

Coffee specialties of freshly roasted beans from CONTRA COFFEE and tea. For coffee and tea we serve daily freshly baked cakes from our own recipes.

Remember to reserve a table / food.