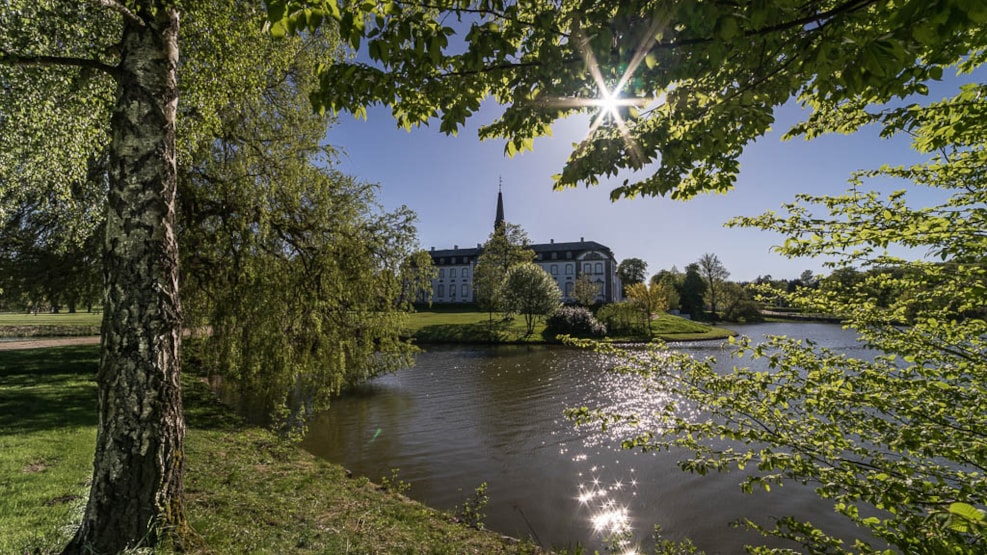 Bregentved Manor Park
regentved Estate is a large agricultural and forestry company in central Zealand at Haslev. Owned and inhabited by the Moltke family who have owned the estate since 1746.
The main building at Bregentved consists of 3 wings and 2 floors. Bregentved is easily recognizable due to the large characteristic copper spire.
Bregentved's Park is set in a baroque garden in the 1750s and comprises 35 hectares predominantly landscaped. The many different owners of the time have made their mark on the garden and in addition to elements from the Baroque, there are also from the rococo and romance. You can therefore find both canal island, fountain, sandstone bridge and sculptures. The garden is considered to be one of the most harmonious in Denmark.
Over the past few years, the park has undergone a transformation that was followed by DR, and was featured in the Historic Gardens program.
In the garden is a large obelisk by Faxekalk, which was erected in memory of Moltke's close relationship with Frederik the V. It was erected in 1770.
The estate is not open to the public, but you can visit the park if you use the landscaped trails.
The park is open Wednesdays, Saturdays, and Sundays and public holidays. 9 am - 6 pm, but no later than sunset. In connection with hunting, the public may be closed during the period Sep-Jan.