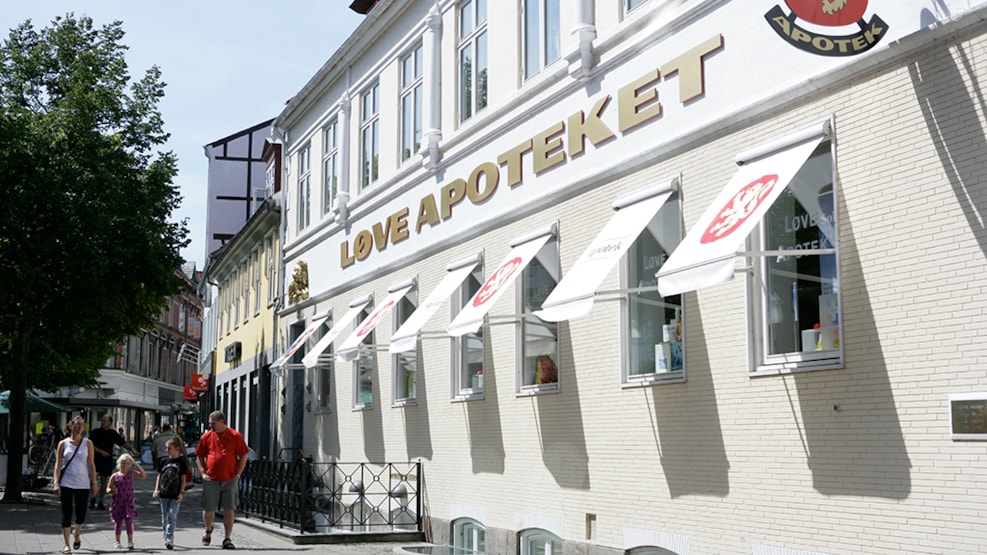 The apothecary
An old half-timbered house from 1696 which is newly restored.

In the garden you will find medicinal plants and herbs of entirely new origin, but rooted back in the past.

The apothecary is found behind Loeveapotek - Lion Pharmacy - a building from 1853, designed by Royal Buildings' Inspector M.G. Bindesboell. This building is in the Dutch rennaissance style with red walls and sandstone details. Inside, the pharmacy has many exciting details, such as a genealogical table, old mortars and pharmaceutical jars.