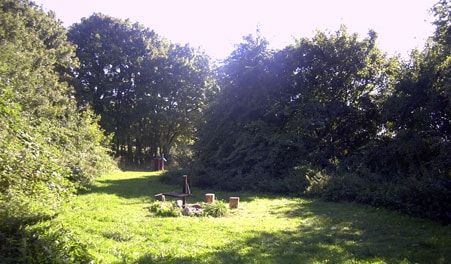 Wood campsite Hørhaven
A small sheltered site in a rural area at Tystrup Sø (lake). There are 200 metres to the tap and the toilet at the parking place, and there are 5 kilometres to the shop at Kongskilde gas station.

Vehicles are not allowed to drive to the campsite. There is a parking place about 250 metres from the campsite. Smaller groups are only allowed to stay for two nights.

Hørhaven is one of the protected areas at the lake. A part of Hørhavenæsset (foreland) is an area of state owned forest. Here the Bavnen rises 50 metres over the sea level, and you have a beautiful view over several white church towers and the chimneys on Holmegaard Glass Factory.

Follow the signs from the village Vinstrup at the west side of Tystrup Sø (lake) to Hørhaven, and then follow the signs from the public open space and parking place to the campsite.