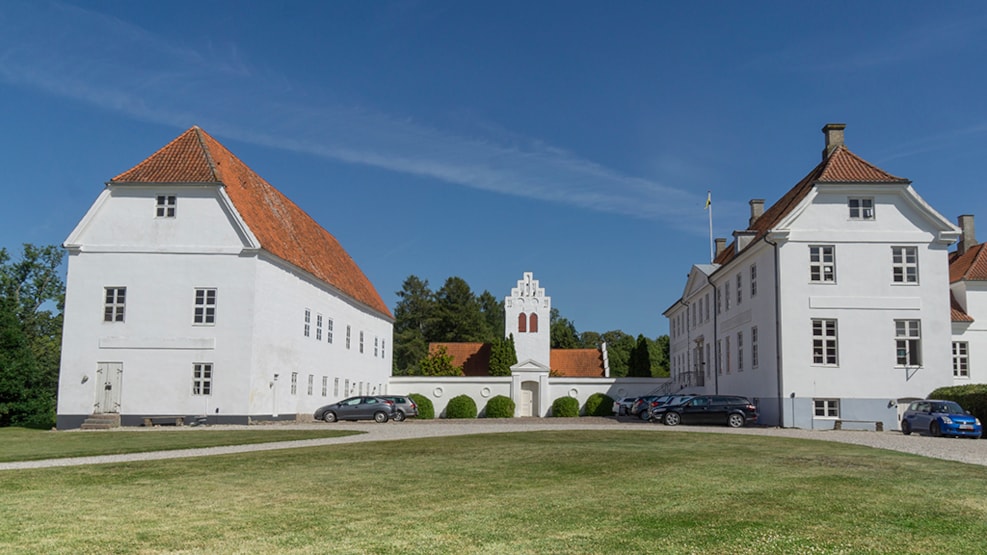 Wedding at Jomfruens Egede
The manor of Jomfruens Egede (Virgin's Oak Grove), first mentioned in 1345, is an architectural pearl set in the beautiful landscape of Southern Seeland, 45 minutes from Copenhagen, with far-reaching views of field and forest, and close to wonderful beaches, surrounded by sites of historic interest, and several golf courses.
Egede (Oak Grove), as it is know locally, provides a beautiful setting for all kinds of functions: christenings, weddings, birthdays, parties, courses, board meetings, seminars, receptions, workshops, shooting and golfing parties, for up to 180 guests.
Øster Egede Church (East Oak Grove Church) lies adjacent to the renaissance ensemble and lends a wonderfully romantic framework for weddings and other events needing a church.
Jomfruens Egede is only rented to one party at a time and I am here to help you plan exactly the event you envisage. I have an intelligent and efficient team to provide the very best organic and biodynamic cuisine and a caring and competent staff.
There are 17 double bedrooms with superb views over fields, meados and woos. Additional accomodation can be arranged nearby (hotels, inns, B& B's).