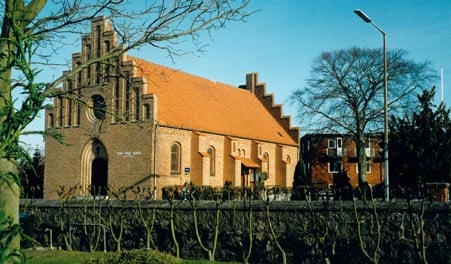 Vor Frue Kirke, Næstved
Vor Frue Kirke - The Church of Our Lady - is a Catholic church and was built in 1923-26 by architect J. Tidemann-Dal. It is a long building with an exterior which matches Naestved's other medieval buildings.

The altarpiece is a richly embellished carving in the Byzantine style. Some of the windows are stained glass. In the apse there is a ceramic crucifix which is one of the church's many pieces of pride. It was made in 1928 at Kählers Ceramic Workshop in Naestved.

Entry through the school yard.