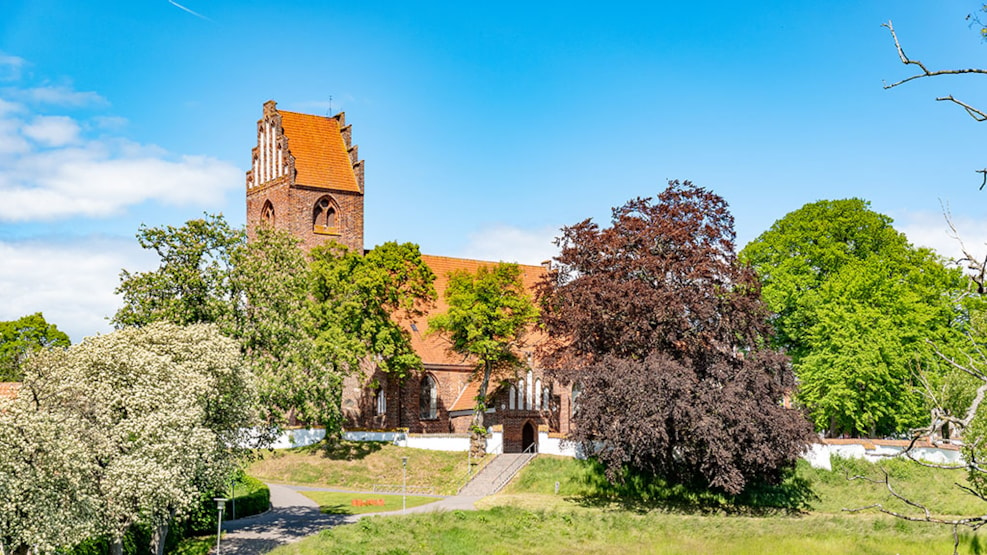 Vor Frue church, Vordingborg
Church of Our Lady in Vordingborg

The church is built of mediaeval large bricks and bears the impress of reconditioning. The nave and the aisles are built in 1432-60. The tower was added around 1600 and the vestry around 1700.
The altarpiece - an impressive wood carving by Abel Schrøder the Younger was put up in 1641 together with a lavish choir screen, which were to separate the clergy from the lay people.

Among the frescoes notice the representation of the birth of Jesus and the caricature of Jeppe Murer.