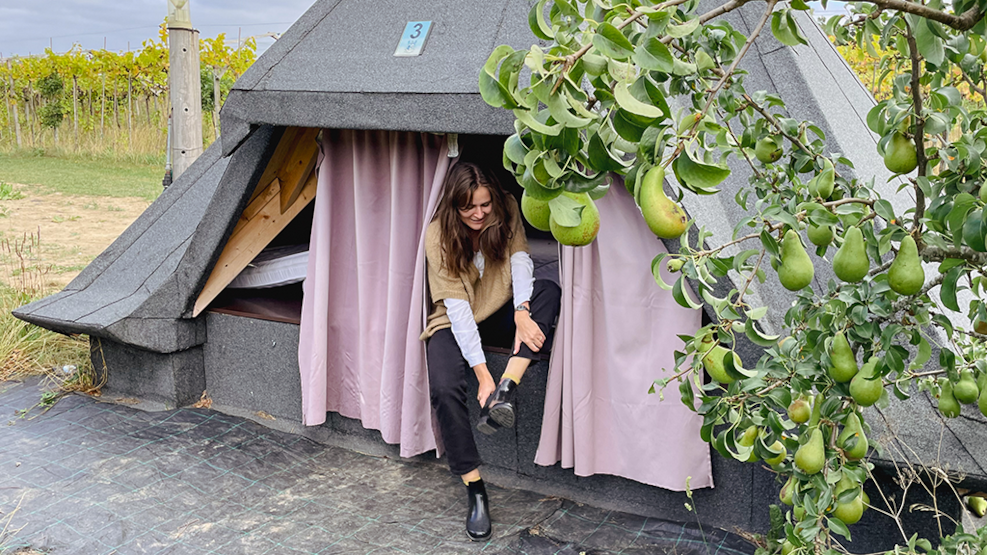 Vesterhave Wineyard shelter site
Overnight at the organic vineyard in Karrebæksminde.
Overnight in luxury shelter located in the middle of a vineyard close to the forest and beach and right in the middle of the scenic Lagoon path!
An overnight stay can be nicely combined with a guided winery visit. The winery that has won several awards, gold medals and rated as Denmark's best winery.
Fall asleep in the fresh air under the starry sky in stunning surroundings, under sweet music from the birds from the forest and the roar of the sea.
Better accommodation can hardly be experienced! They have 4 shelters located around the vineyard, each can accommodate 4-5 people. Access to toilet with shower, swimming pool and spa, winery. Close to Karrebæksminde and Vesterhave beach.
Each shelter is installed with delicious Dreamzone mattresses, window in the gable to daylight, power for charging various equipment, WI-FI, night light.
In front of the shelter there is a fire place and tables / benches set.
Price per. nat pr. shelter regardless of number of people DKK 500.