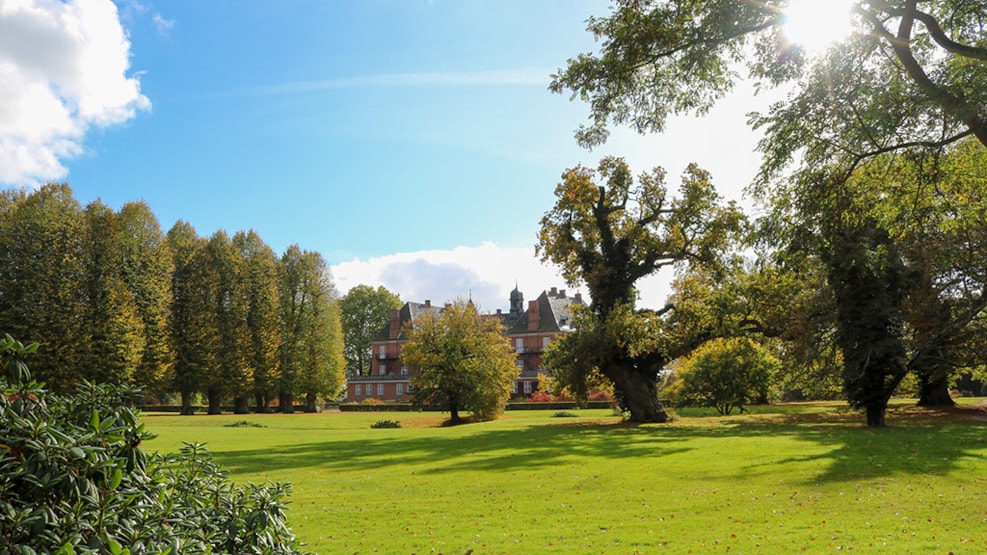 Vemmetofte Garden and park
Vemmetofte Kloster is an estate with historical traditions, an impressive main building and well preserved surroundings. 
In the park at Vemmetofte Convent you can walk from "Evighedsstien" (The Eternity Way) to "Verdens Ende" (The End of the World). In order to keep the noble maidens, who lived in the convent, from falling into temptation, there were strict rules as to where they could walk.

The farthest place in the park that they could go, the called "The End of the World" and the path that led there was called "Eternity Way".

In the forest by the park you can visit the church yard which once was Princess Sofie Hedevig's rose garden and peacock enclosure.