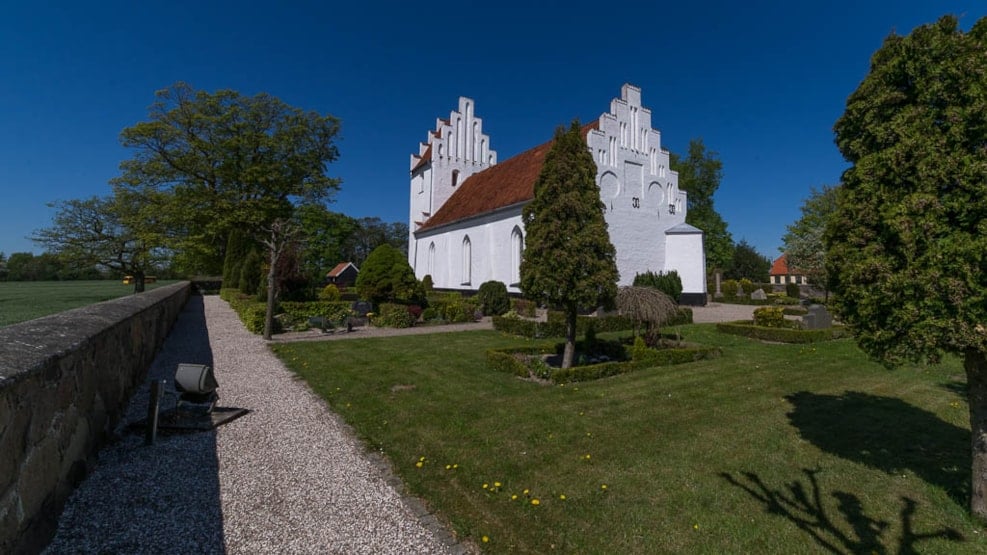 Ulse Church
The whitewashed and tiled church, is located in a wooded cemetery near Lake Ulse. The church was built in the Middle Ages and was last rebuilt in 1867. It seats 120 people. The organ is a 1981 Frobenius.
In 1818 Grundvig married Lise Blicher in Ulse church.
The church is open by appointment with the engraver.