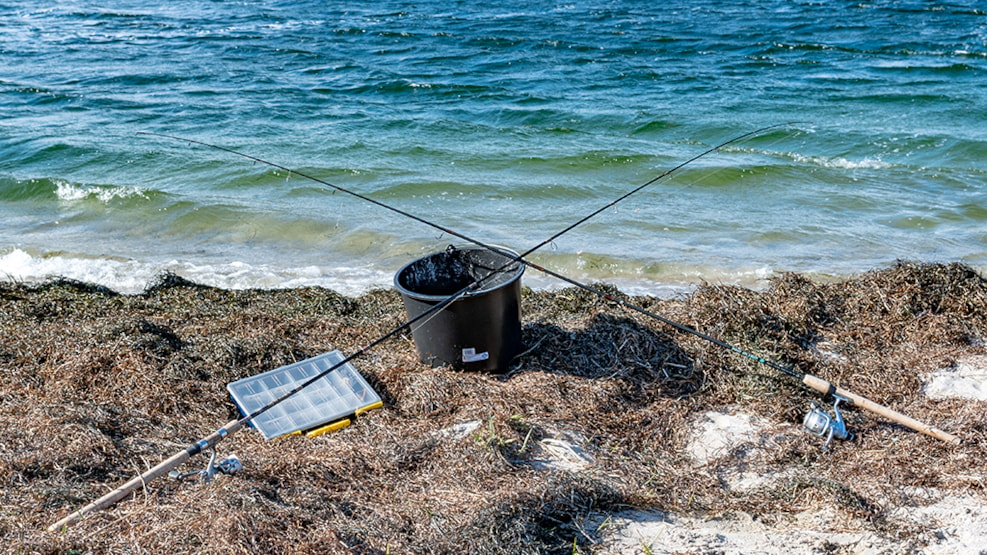 Svinø strand syd
The area around the ornament and the bottom yarn is always worth a little extra time, not least during the angling season. Waders are an advantage.
For strong west winds, effective fishing (eelgrass) makes it difficult. Spring and autumn provide good opportunities for migratory sea trout and in May, anglerfish, often in large quantities.
You can catch sea trout at the cliff, which is situated 400 meters south of the camping site.