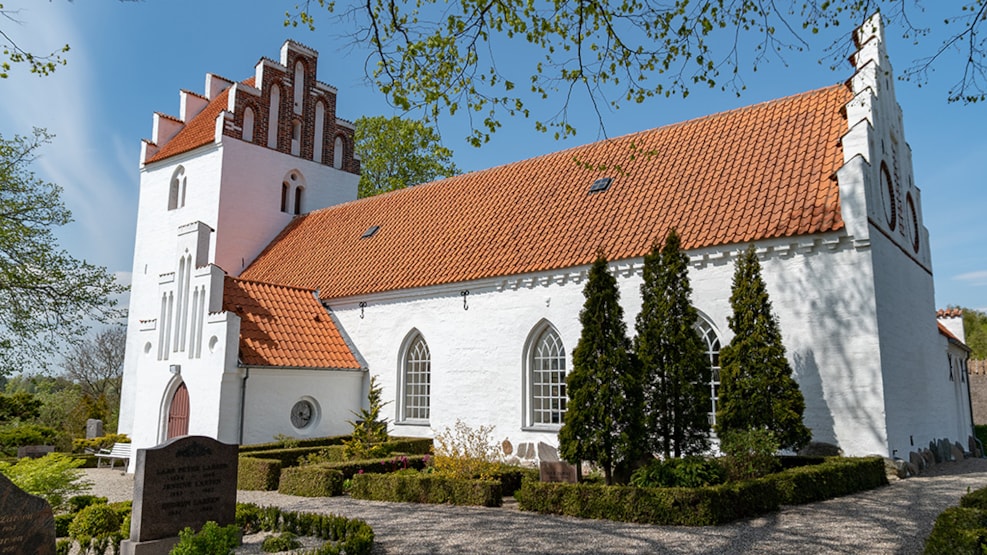 Smerup Church
Smerup Church was built around 1270. Its situation at the Stevns River Valley made it vulnerable to the piracy of that time. According to legend, the river contained more water than it does today and could be sailed upon it up to Smerup.

Therefore, the church was fortified and used by the inhabitants for defense. Immured heads from chalk on the church walls allegedly deterred aggressors. It is told that the inhabitants of the city lay behind the church wall on the lookout and howled at the enemy. This howling, combined with the chalk heads, was so frightening that a Wendish pirate ship once turned around so fast that she capsized and all aboard were drowned.

The church was substantially renovated in the 15th and 16th centuries and expanded in the gothic style.