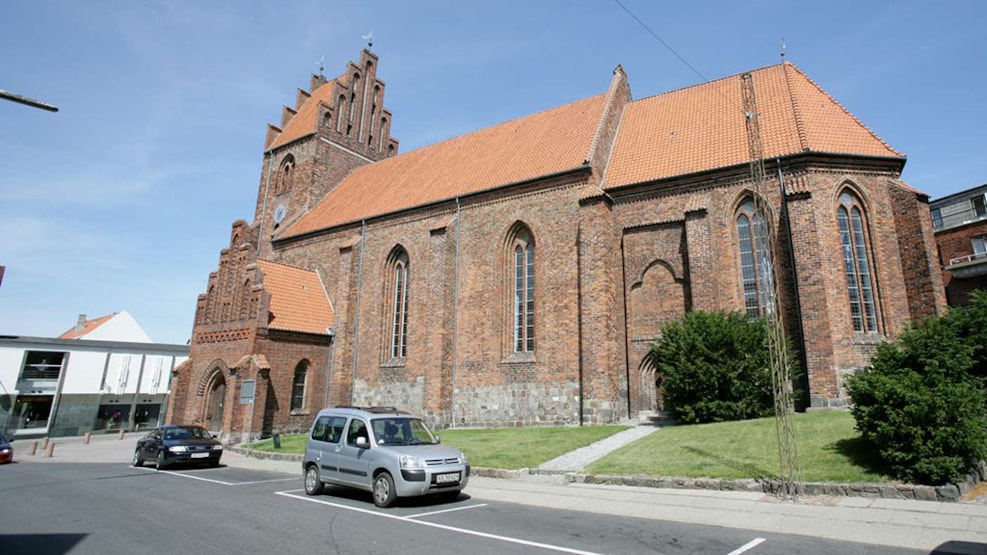 Sct. Mortens Church
The appearance of St. Morten's Church comes from a rather heavy-handed restoration in the mid-1880's.

The altar piece was made by the renouned carpenter Abel Schroeder the Younger and bears the stamp of his sense of humour. The pulpit was made by Abel Schroeder the Elder in 1602.

The church has many memorial stones and there are 4 epitaphs which are thought to have been made by Abel Schroeder the Younger.