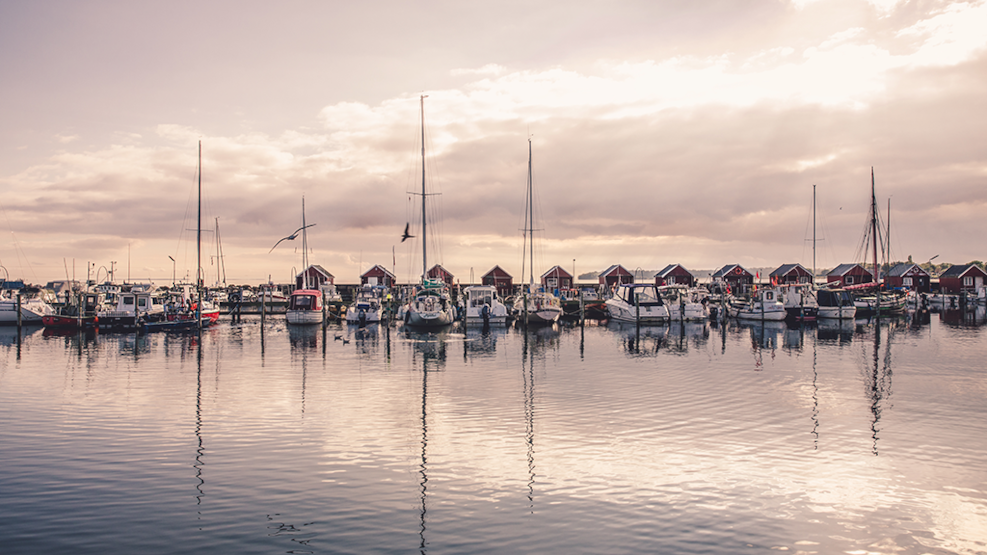 Roedvig Marina
The harbor has a number of qualities which unfortunately are declining in many other habours. It is a vibrant harbour, with many travelers and smaller vessels, unloading and storage sites, a number of port companies - among others - a real boatyard - and several good restaurants, for example. Roedvig Inn which has its own charm.

The marina is great and there are usually no problems getting space, even in high season. Roedvig has excellent transport links by train to Store Heddinge and Koege, which offers S -train to Copenhagen.
Roedvigs many fishing boats in the fishing port gives the port a special ambiance that is both lively and idyllic. Cutters come in boats sail out, yarn becomes orderly and good skipper tall tales told in the sun.

Rødvig is Zealand's second largest active fishing port. The marina has a capacity of 90-100 visiting ssilboats and pool depth is greater than 2 meters . Wireless Internet connection, washer ,dryer and shower rooms. And sandy beach 100 from the harbor.