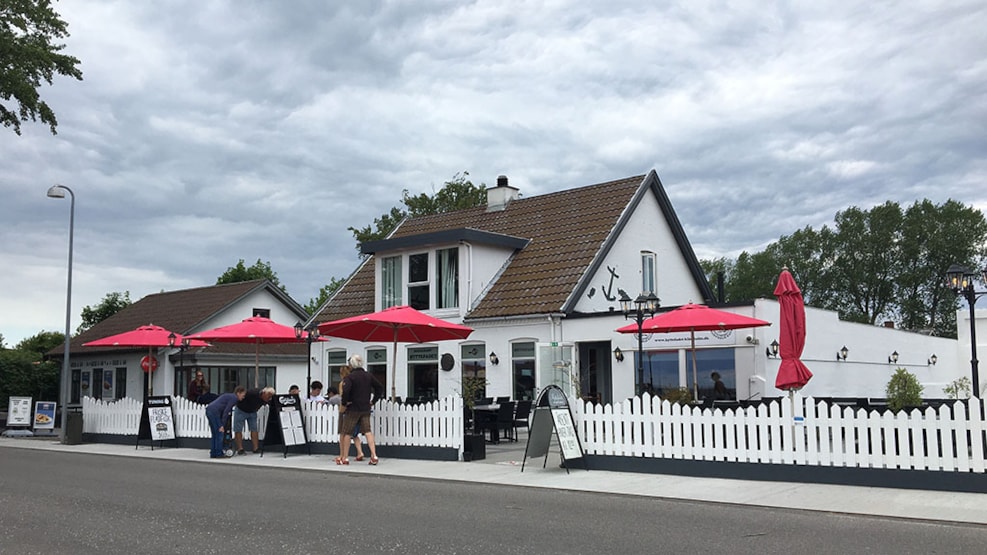 Restaurant Hyttefadet
At Restaurant Hyttefadet you can get a specialty that has a 15 year old history.
One night a handful of hungry sailors came by Hyttefadet  after closing hour of the kitchen, these sailors were served some flatfish which were completely fresh and were still sizzling in the pan when they were put on the table with an egg tray as a tablecloth.
Today 15 years later, the fresh flatfish are still served in the pan and on an egg tray.
Pia and Lars who own Restaurant Hyttefadet take pride in serving the guests so they get a good experience, whether it is inside the restaurant or out on the terrace overlooking the harbor.
Come and visit Hyttefadet for lunch or evening and taste the specialty of the house.