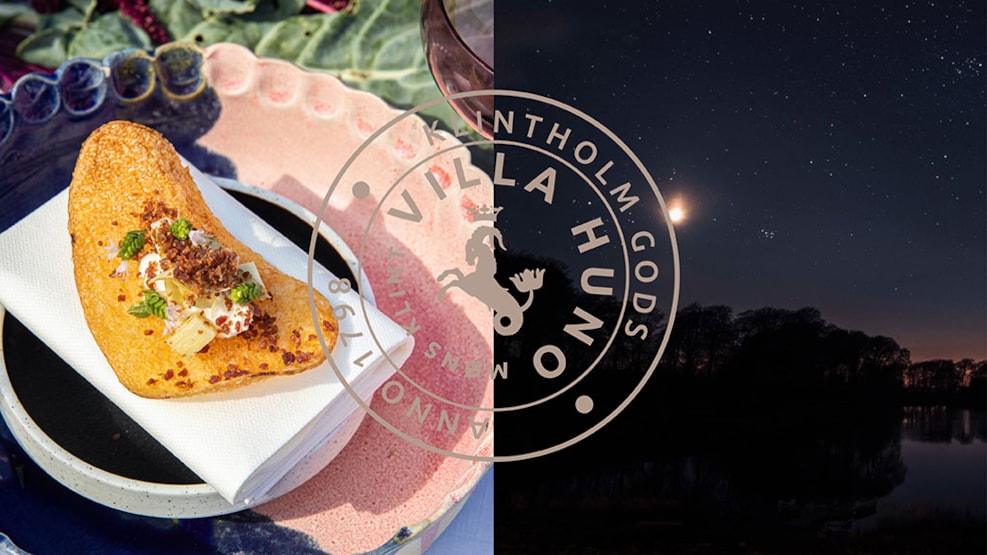 Restaurant Huno
At Restaurant Huno you will find one of the best views on Møn, where the large Hunosø surrounded by the fine beech forest creates a truly unique and magnificent view.
The food is locally sourced. Klintholm Gods owns and operates the restaurant and therefore there are unimaginable opportunities to use the surrounding land in a smart and sustainable way. Therefore, the restaurant has its own breeding of hereford, so on the menu you will always find beef cooked in different ways. The animals live exclusively on grass and have access to large areas. In addition, the restaurant also has its own kitchen garden and can offer seasonal fresh vegetables and herbs.
The menu consists of a la carte for both lunch and dinner, which invites you to eat several dishes. During the day you can also enjoy a nice coffee and cake after a walk on Møns Klint, which is located right in the restaurant's backyard.