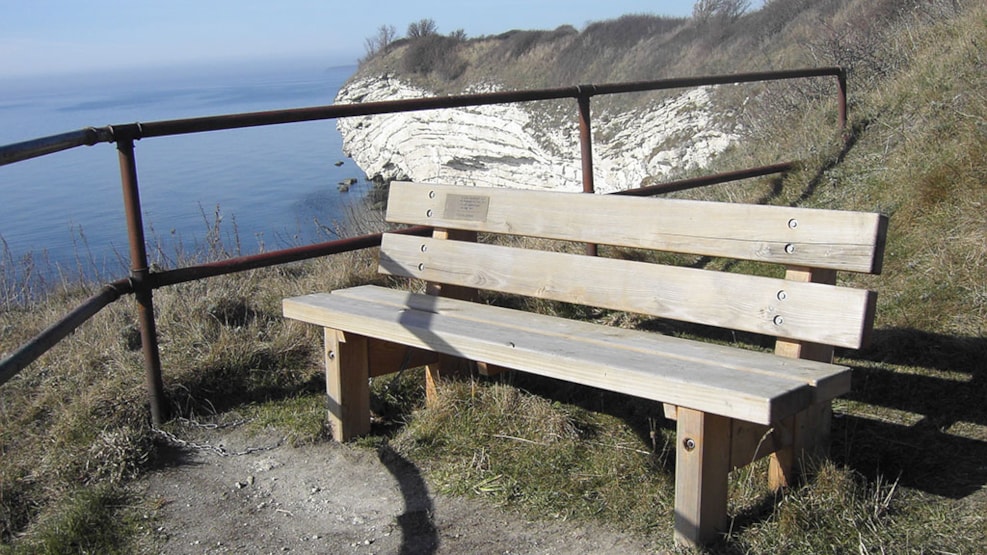 Philosophers Benches
There are no signs leading to the philosopher's benches. They are to be discovered on a hike or a bicycle tour.
In common they have the special views - to the water, to bird's areas, to harbours and towns and to natural and cultural areas.
The texts on the benches, have their origin in known Danish or international authors, poets, musicians, children and adults.

They are all sponsored by local business, and placed as a chain of inspiration in there favorite spots along the cliffs or in the countryside of Stevns. There are 48 benches placed around Stevns, which are shown on this map.