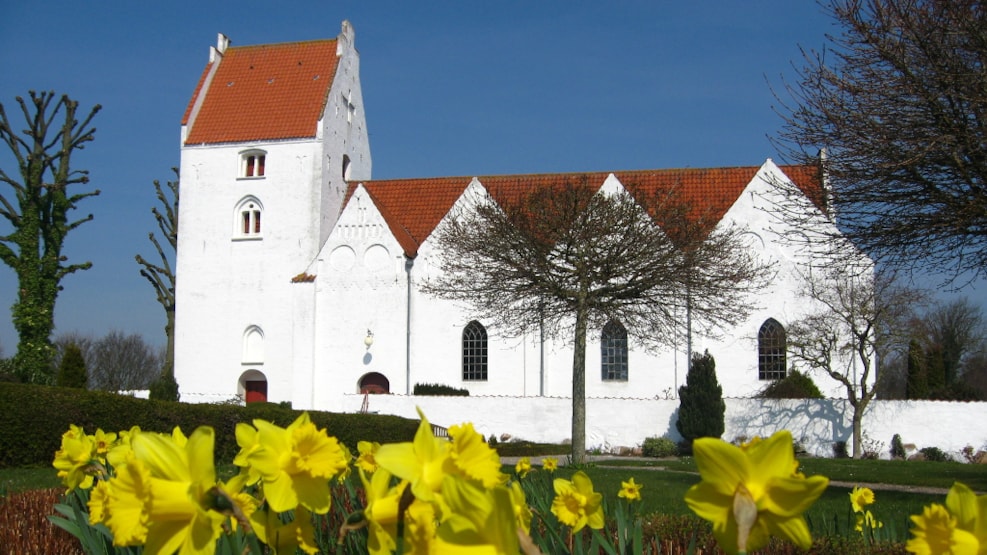 Mern church
Originally a Romanesque brick-covered church, later rebuilt and extended. Now white-washed village church. The church has 4 south chapels from approximately 1510-20, the tower somewhat later.
The altarpiece is from 1858 and given of queen dowager Caroline Amalie. The original altarpiece is from 1580 and is still at the west wall to be seen.
The pulpit is from 1596 in high Renaissance, supposely of Bertel Snedker from Vordingborg. The baptismal font Romanesque and made in granite. The baptizing plate in brass is from 1901.
The church is open when the gravedigger is present, usually Monday to Friday from kl. 9 to 13.