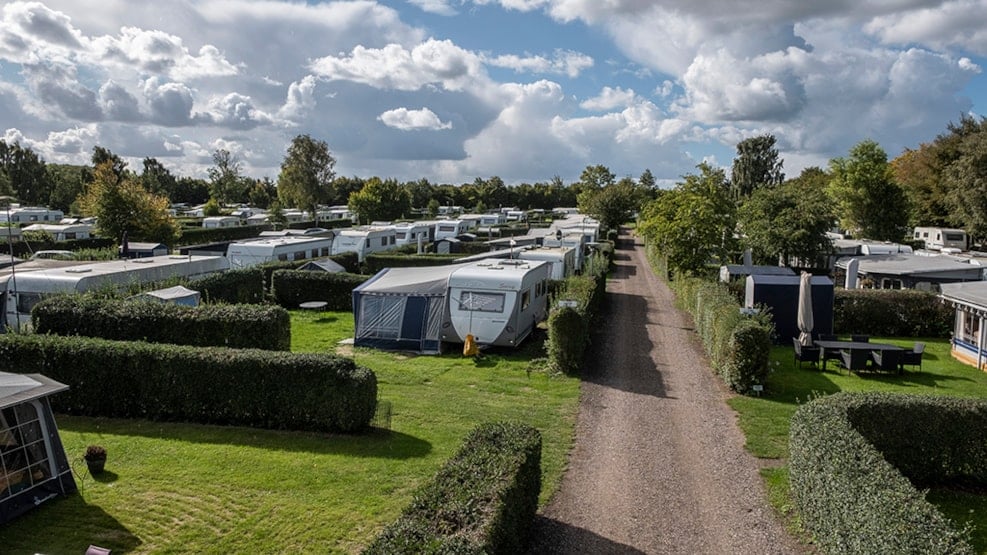 Lægårdens Camping
Tranquil campsite near nature experiences in a small village
There is a large playground with many activities, jumping pillows, a climbing frame, a zip line, swings, mini golf and more.
We have plenty of wonderful animals including horses, pigs, donkeys, sheep, goats, rabbits and chickens. All these farm animals love to be admired, and some also enjoy being petted and groomed. Horse/donkey rides are available. On some days, you can also take part in the morning feeding activities.
New bathroom facilities with many family rooms and a nice kitchen. Large group facilities.
The shop has everything you need to make a delicious dinner, at normal prices. So there's no need to drive anywhere for daily shopping. And in summer, we sell good old-fashioned ice cream.
We rent out lovely mobile homes for 4-6 persons. The homes are 32 m2 with a living room, two separate bedrooms, a shower and a toilet. Large eat-in kitchen and large terrace.
Our luxury cabins are 25 m2 with a shower and a toilet, a quality bedroom and eat-in kitchen. – 14m2 four-person bike cabins with cold and hot water as well as a mini-kitchen.
We look forward to welcoming you.