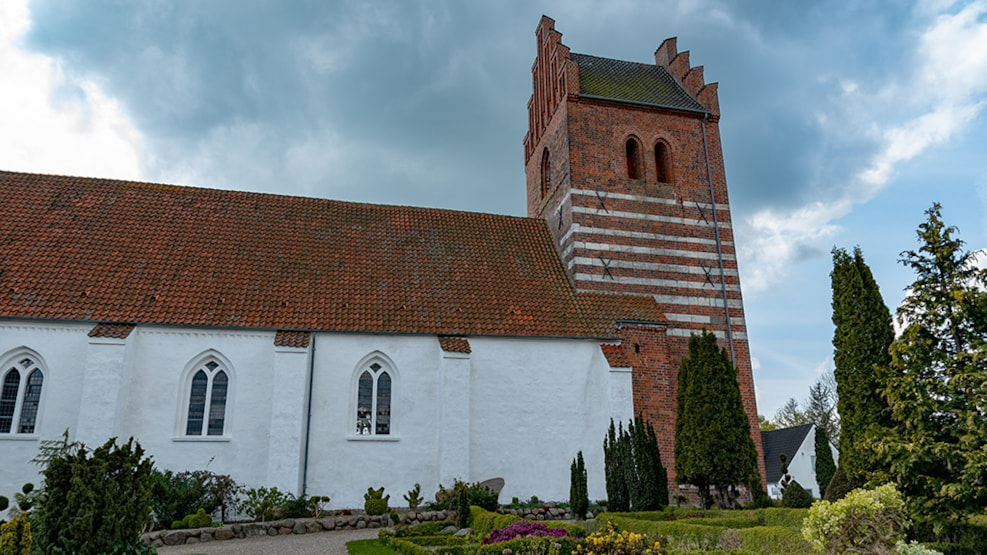 Kongsted Church
From the original church, built from boulders mixed with limestone from Faxe, is only little preserved in the western walls.

You can still find the baptismal font, originated in the 13th century inside the church.

Kongsted Church is well-known for its numerous beautiful murals, painted by The Kongsted Master and The Brarup Master in app. 1500.