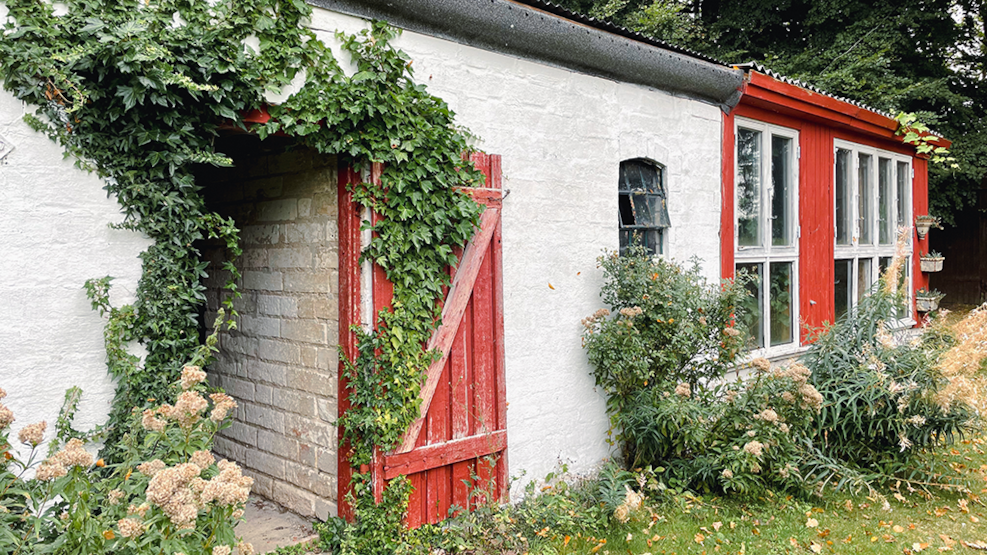 Klintgarden - B&B
Klintgården Bed & Breakfast is at the end of a closed-off passage, 30 meters above sea level and just a stone's throw from the Stevns Klint cliff. This peaceful and secluded place offers the most amazing view of the Baltic Sea and lush fields with Stevns Lighthouse in the distance. Here you can sit in your room and enjoy your breakfast while the sun rises over the cliff and later on sets under a starry sky, a sight rarely seen.
Here is the perfect setting for those looking for peace and quiet – and yet only a ten minute walk from Højerup with Højerup Old Church and the Højeruplund tram station. The nearest shops are four kilometres away from Klintgården.
Klintgården Bed & Breakfast is located in an old farm with four wings, built of chalkstone which has been hewn out from the cliff. The farm has a large old garden surrounded by a stone wall.
There are three light, inviting rooms there. The decor is simple but very charming. There is a bathroom and two toilets, and instead of a TV there is Wi-Fi. In the large living room, with a loft, you can relax and have a chat with the other residents. Here you can also have breakfast (English breakfast with many homemade delights) that is included in the price. The price is DKK 300 for a single room and DKK 500 for a double one.
Classed as Bed + Bike, Klintgården's facilities include covered bicycle parking and electric bicycle chargers.
Book by email or telephone.