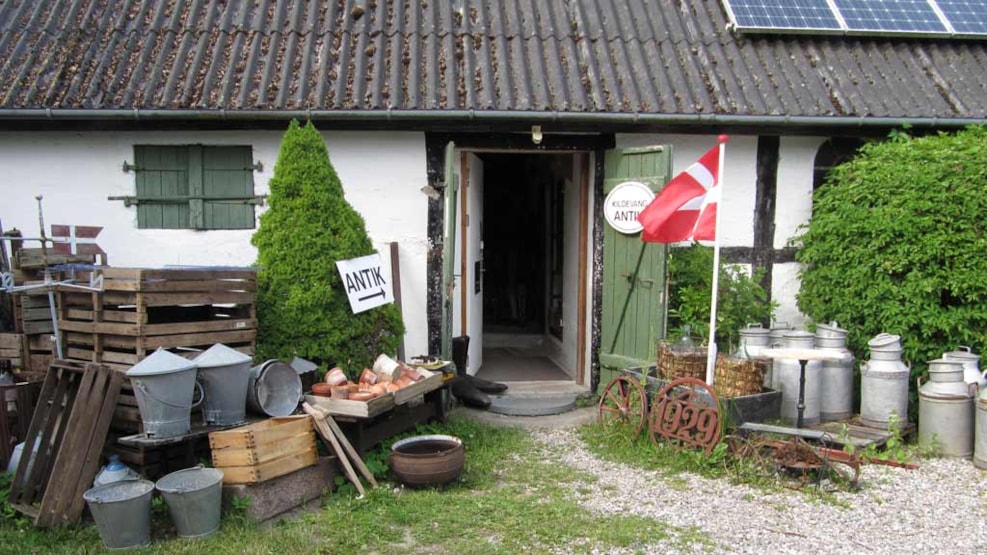 Kildevang Antiques
Kildevang Antik is South Zealand's best antiques shop. It boasts a very wide selection, from peasant to retro, with art glass, figurines, Greenland souvenirs, maritime effects and hundreds of other different and exciting things, all displayed to best effect and to provide inspiration for your own interior design.
In the warehouse above the shop we have lots of old furniture, including many teak pieces from the 60s and 70s and lamps in the same style.
The store is run by Frede and Rikke, who have years of experience in selling and buying antiques, and who are renowned for their appearances on the Danish TV antique shows 'Antikduellen' and 'Skattejægerne'.