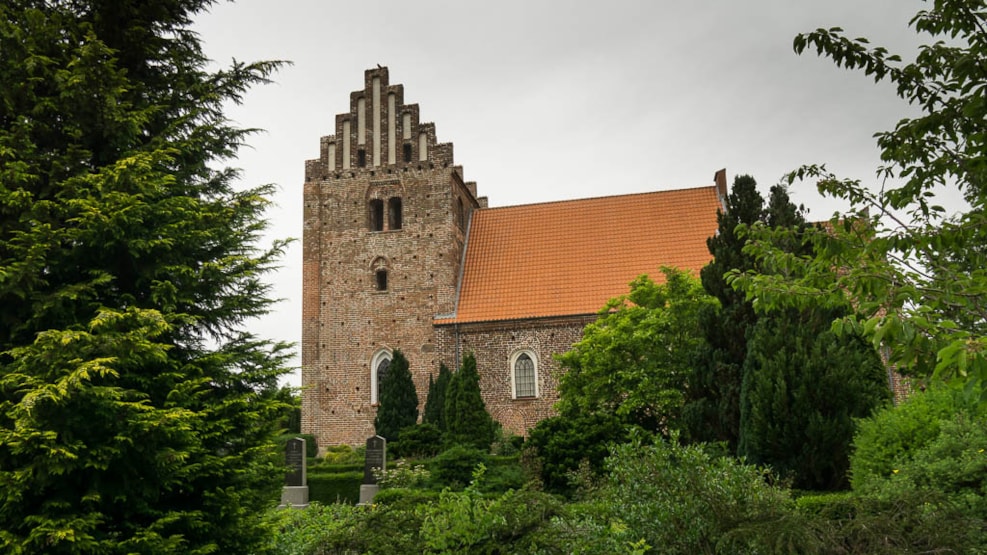 Keldby church
Keldby Church is built in bricks.
The church tower is from the Gothic period, as is the altarpiece. The pulpit can be dated through inscription on the sound sky back to 1586. The choir and ship are from the first part of the 13th century
The Elmelund master has performed several works.