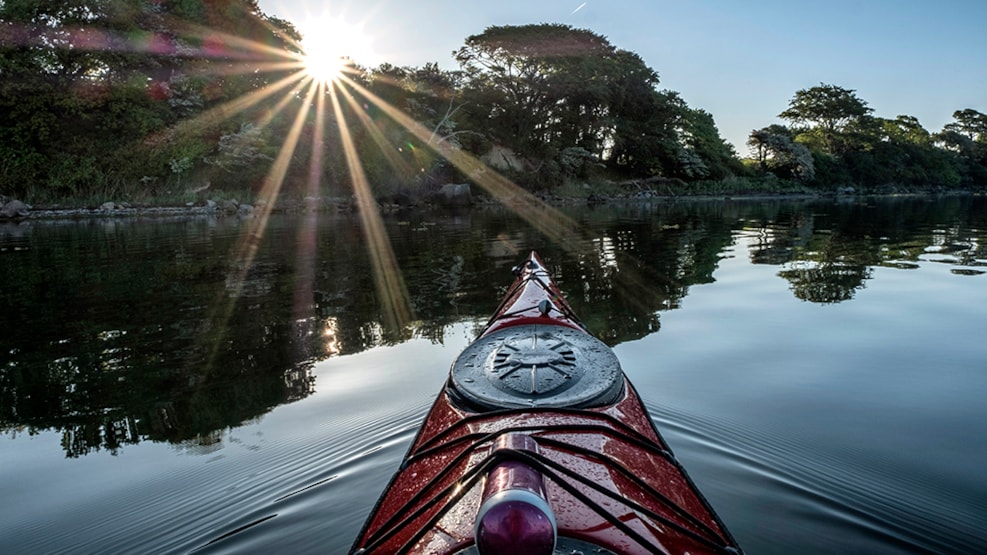 Kayak tours
Kayak Routes
Would you like to relive the sites of the Battle of Koege Bay, then a trip south from Koege along Stevns 's shores is recommended.
The route is in two stages and can be rowed both ways - it depends a lot on the weather. The wind direction and strength determines for all whether there will be a swim or hard work.

Take a break, put your head back and look 40 feet up the cliff to Hoejerup Church, which is so close to shore that it is almost falling into the sea.
Here it is possible to go ashore in calm seas, but the beach is rocky. There are stairs up to both the resturant, the local museum and access to the church.

Ro further south and visit Cold War museum fort, from coast since you can see both landing ports and radar installations. To visit the museum, go ashore at Boeadal limestone quarry approx. 500 m farther south. 

The walk along the Stevns:
Distance : Koege Faxe Ladeplads : 50km . Can be divided into two stages
the Koege Roedvig (35km ) and Roedvig - Faxe Ladeplads (15km )

Landing Places:
Stroeby Ladeplads - Koege Soenakken - Boegeskoven Harbour - Roedvig - Lund Harbour - Vemmetofte Beach.