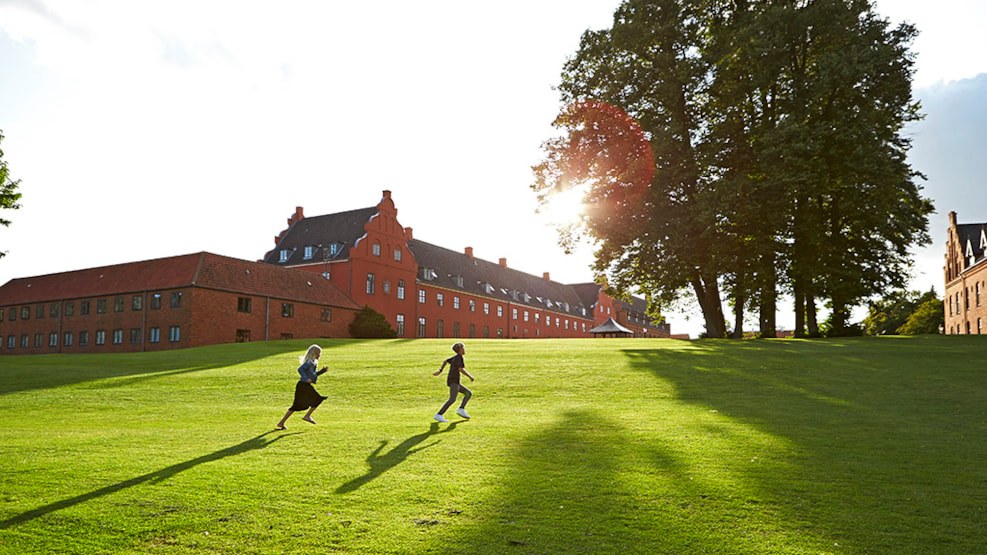 Herlufsholm Park
Herlufsholm Park is beautifully situated down to Susåen.
There is access from sunrise to sunset and it is possible to park at the parking lot at the school.
In the Herlufsholm forest you will find good trails for hiking, biking or just walking. For example the heart paths of 4.2 km (blue route) and 6 km (red route).