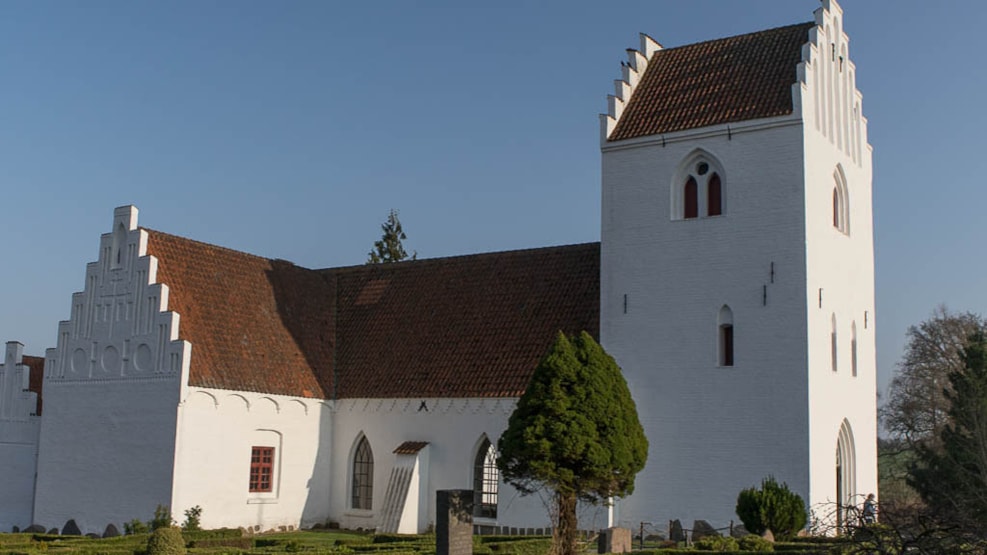 Gunderslev Kirke
Gunderslev Church is situated only a few hundred meters from Skelby Church, but is parted from it by the river Suså, which runs by below the churchyard.

It is first and foremost the church'es inventory that is of interest. It is marked by Abel Schrøder the Younger, who did the altarpiece, the chancel grate, the font and the pulpit. The church was connected to the manor Gunderslevholm. It is therefore very rich of sepulchral relics, some of them to Christoffer Gøje and Birgitte Bølle.

The churchstorey is painted in original oxblood.
There has been found frescoes in the northern end of the choir. These has been restored.