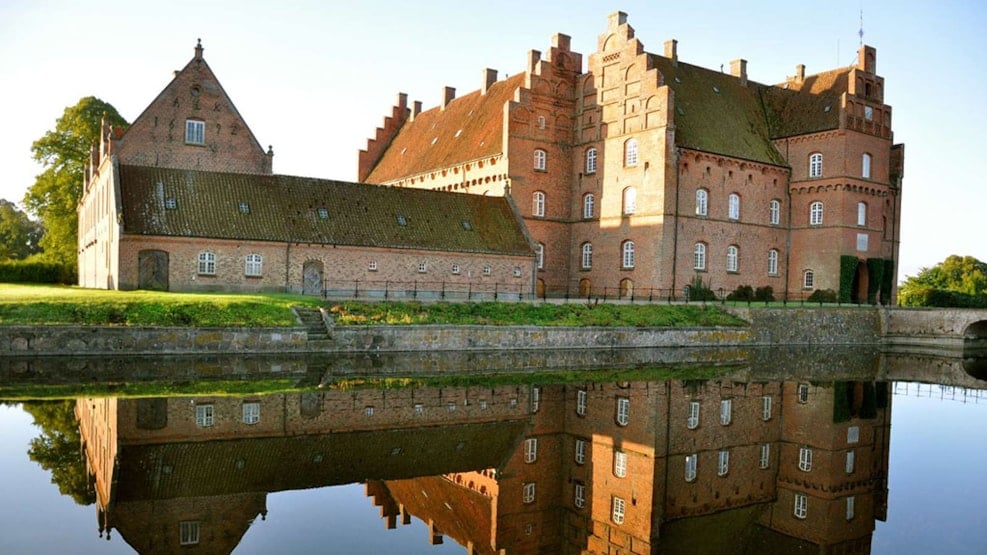 Guided tours at Gisselfeld Castle
Tour of the castle
Don't miss the chance to see the unique porcelain collection at Gisselfeld Slot and the castle's beautiful rooms and halls.
Discover Gisselfeld Slot, which features one of Northern Europe's largest porcelain collections. This is a place where you can experience a real castle ambience – both inside and outside. Explore the colourful ancestry through the former owners in the banquet hall and discover the beautiful halls, which include a stunning dining room, the parapet walk and the fine old library. All tours are led by enthusiastic guides who make the history of Gisselfeld vivid and interesting.
We offer a short and a long tour; see below.
Guided tours for groups:
Tours for groups can be arranged seven days a week. For a supplement, you can combine the tour with a guided tour of the castle grounds. Call the estate office on tel.: +45 5632 6032.
The café Gisselfeld Klostercafé, the orangery 'Paradehuset' and Villa Gallina are also definitely worth a visit.
See more about the tours and buy tickets here
Photography is not allowed in the castle.
Due to the many stairs and narrow hallways in the castle the tour is not disability/walker-friendly, and unfortunately it is not possible to sit down during the tour.
NOTE: We do not recommend the participation of children under the age of 12. Photography of the castle is not allowed. Bags, handbags, backpacks and the like are not permitted.
For security reasons there will be guards on the tours, and it is important that you stay with your group.