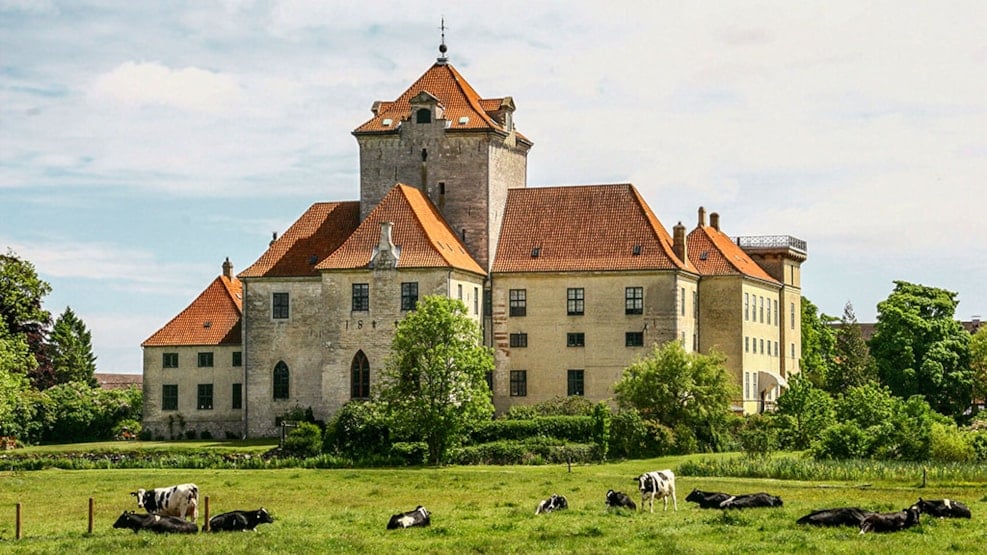 Gjorslev Castle
The first known owner of Gjorslev Slot castle was Rane Jonssen, who was one of the men convicted of the murder of King Erik Klipping in a church barn in Finderup in 1287.
Rane Jonssen was beheaded for his participation in the plot in Roskilde in 1302. In 1395, Gjorslev was taken over by the Bishop of Roskilde, Peder Jensen Lodehat, who built the current castle. The cruciform-shaped castle is Denmark's largest medieval building.
In the centre of the cross is a 28-metre-high tower. The castle was built from a combination of local limestone and large bricks. From 1679-1743, the castle was in the royal family's possession, and some of the half-timbered barn buildings were constructed during this period. The north side wing in the courtyard was built in 1638, and the south wing in 1843.
Organised tours for min. 50 people are available by prior arrangement.
You can attend concerts at the estate.
There is no public access to the castle, but the castle grounds are open to the public, with a few limitations. Please respect the 'no trespassing' signs. The park is accessed directly from the road between Holtug and Magleby, through the door by the small carpark.