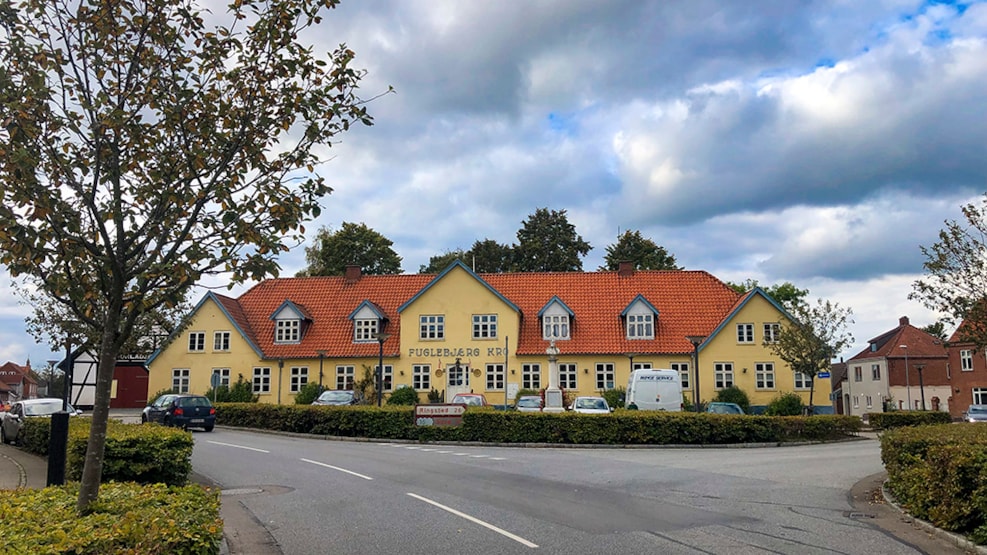 Fuglebjerg Inn
Fuglebjerg Inn is a nostalgic inn from the 16th century in the middle of the beautiful West Zealand nature between Slagelse, Næstved, Skælskør, Sorø and Ringsted with 2 golf courses and BonBon-Land and bathing beaches within 1/2 hour drive. Back in 1692, the inn was made one of the royally privileged inns and can therefore use the royal crown on the façade and in their logo.
The kitchen strives to give you an authentic and culinary experience with delicious well-prepared food of high quality, which makes a visit an experience in the cozy restaurant. Everything is produced from scratch from locally produced ingredients with respect for the season.
The restaurant has a large well-stocked à la carte menu with a focus on good Danish cuisine. They serve lunch dishes, starters, main courses, delicious desserts and children's menus. You can eat your food under the light green linden trees in the cozy inn garden when the weather allows it.
It is possible to hold parties at the inn, where you will have an unforgettable day with good food and great coverage. It is also possible to stay overnight in one of the inn's 6 rooms.