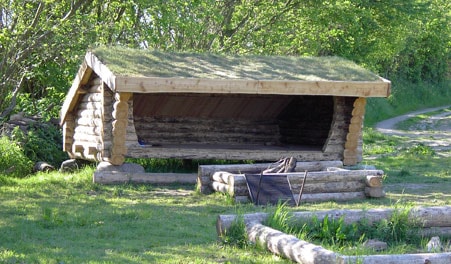 Feddet nature campsite
Close to the beach south of Strandegård lies a little campsite with shelters, fireplaces and a toilet. It is allowed to stay one night for free. The shelter is for singles and families on hiking, bike or kayaking trips. 
The following rules applies when staying in the shelter: Only one night, no groups, no tents, no reservations. When arriving at the shelter, please announce it by using the telephone number on the side of the shelter (+45 40 34 56 01)
The access is primary by bikes or walking, but there is a parking spot for one or two cars. 
Water is accessible at Strandegård, St. Elmuevej 15