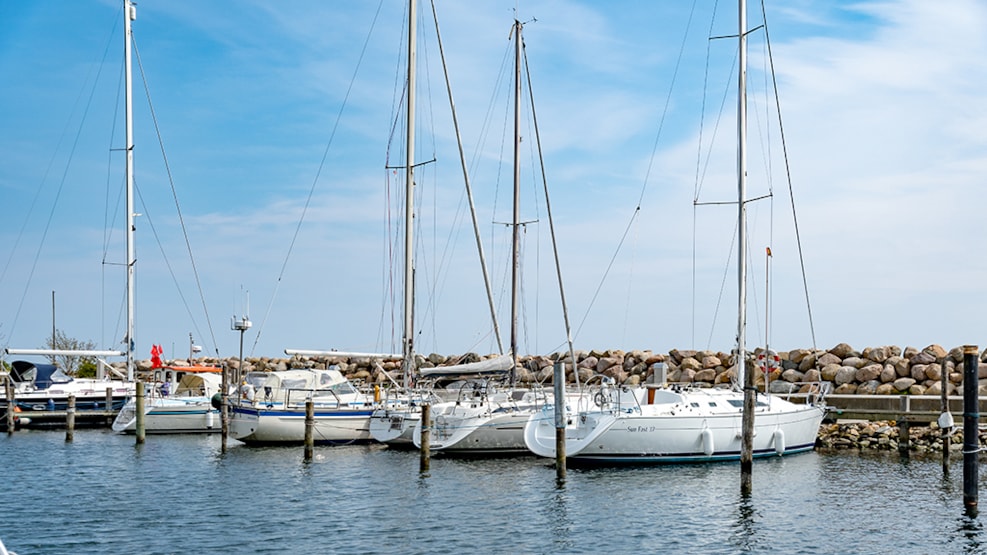 Faxe Ladeplads marina
Faxe Ladeplads is a small, cosy and quiet marina. Facilities incl. alovely beach, shopping facilities and hourly train services to Køge and Copenhagen. 
Enjoy th charming atmosphere of the marina and the small town. You can go fossil hunting in the huge open limestone quarry, Faxe Kalkbrud, a few kilometres away.