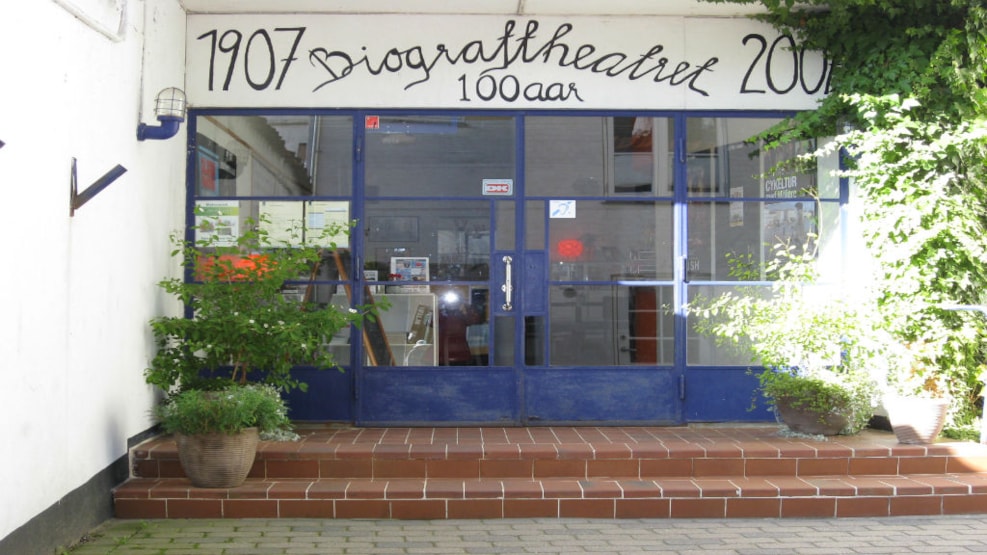 Cinema Møn
In 2008 Korsør Biograf Teater, which opened in 1908, was awarded a Guiness World Record prize for being the oldest operating cinema in the world. Bio Møn, the cinema on Moen, now challenges this precedence claiming that it was founded in 1907. Accordingly, it is the oldest active cinema in Denmark – and the world. The disagreement about age is due to the fact that Biografen Stege moved from the address where it all started.
In the last couple of years the cinema has taken a tiger leap forward, thanks primarily to the digitalized upgrading of the technical gear ensuring perfect sound and vision, but also to an aesthetically enhanced appearance of the renovated lobby/café. Our audience seemed to appreciate the improved conditionss, which was reflected in better box-office appeal. The sale of tickets in 2011 exceeded what we had seen in the preceding fifteen years. 2012 broke another record whereas the sale this year sank to a more 'normal' level. 
A major part of the success is unddoubtedly due to a high-quality level of the film repertory comprising both blockbusters and arthouse films. A large number of national first-night shows also plays an important role. We have a senior club showing relevant films by subscription. Into the bargain there are live concerts with bands playing most kinds of music. The about hundred members of the Kino Møn association now running the cinema receive attractive offers besides supporting the cinema. In the café volunteers in and behind the combined box-office and sweet-shop create an almost homelike atmosphere designed to make people feel welcome. We are a dedicated staff of altogether 34 volunteers including billposters, operators, box-office staff, craftsmen, cleaning ladies, party organizers and advertising people.