Sleep in the open air in Destination Faxe
On the scenic peninsula Feddet with fjord views to one side and sea views to the other, you will find a couple of nature campsites with shelters, where you can seek shelter for the night and be at one with nature.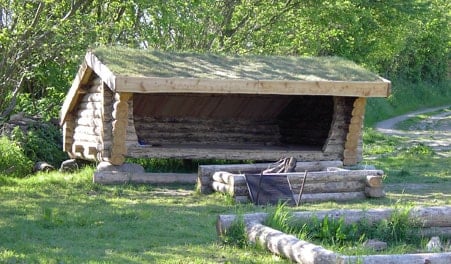 Photo:
VisitSydsjælland-Møn
Feddet nature campsite
Close to the beach south of Strandegård lies a little campsite with shelters, fireplaces and a toilet. It is allowed to stay one night for free. The shelter is for singles and families on hiking, bike...