This is where the family experiences begin
Photo:
GeoCenter Møns Klint
&
VisitSydsjælland-Møn
There are many experiences to choose from in South Zealand & Møn. Here on this page, we have selected some of the best ones. Experiences that will surely create good memories for both children and adults. 
Fun and excitement for kids of all ages
If you're into excitement, fun and trickery, then follow our guide to South Zealand & Møn's more challenging and entertaining family attractions. 
Exhibitions for children and adults
Discover beautiful motor vehicles, learn about the birth of Denmark and visit fascinating castle parks.
Journey back in time and learn about the Cold War, the birth of Denmark and Valdemar the Victorious and his achievements.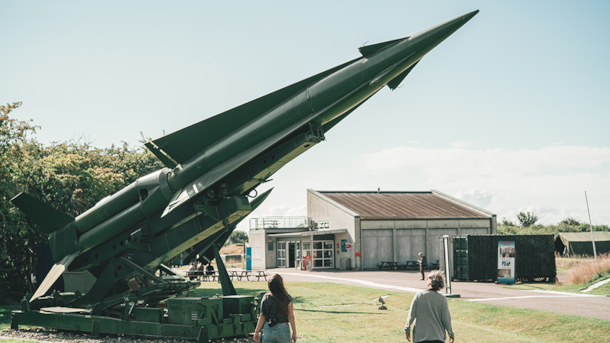 Stevnsfortress
Stevnsfort Cold War Museum
During The Cold War, Stevnsfort was a secret part of the defence of Denmark and NATO. The peninsula of Stevns would have been on the absolute frontline if war had broken ou...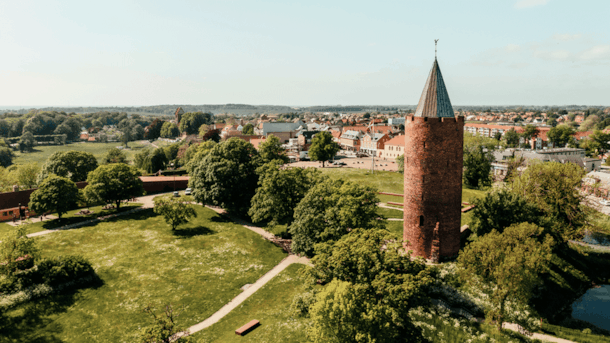 Photo: Museum Sydøstdanmark
The Danish Castle Centre
In the middle of Vordingborg is the old castle area, which is a beautiful and historic place. On this historic castle bank you will find Danmarks Borgcenter, which is a state-of-the-art experience cen...
GeoCenter Møns Klint
Welcome to GeoCenter Møns Klint - Denmark's cool science centre. Learn and play your way through Denmark's astonishing past - 70 million years back in time. Join the hunt for ferocious dinosaurs and l...
Several companies in South Zealand & Møn offer cosy tours, tastings and much more.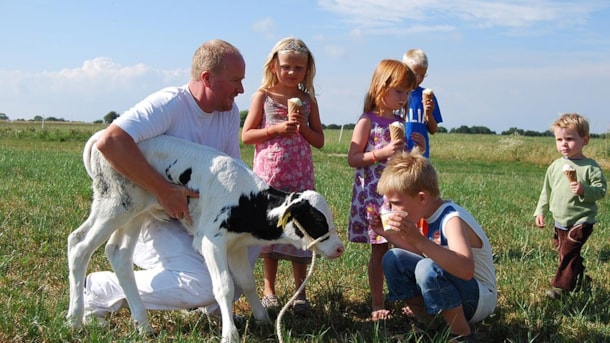 Møn Is - Pollerup Hovgård
Møn Is - local producer with an eye for ecology
At the farm Pollerup Hovgård, also known as "Møn Is", Gitte and Benjamin live.
The farm, which consists of 420 hectares of land and around 160 organic...
Have even more experiences!
Næstved Ungdomsskole
Search from all the great destinations, attractions and experiences in South Zealand & Møn here